Behind the Bottle
The perfect first step to any skincare regimen. Designed to prime, protect, and nourish the skin with plant-powered nutrients that leave the skin balanced and refreshed. Protects the skin from harmful free radicals, environmental aggressors, and bad bacteria while simultaneously delivering deep moisture and anti-inflammatory benefits into the skin.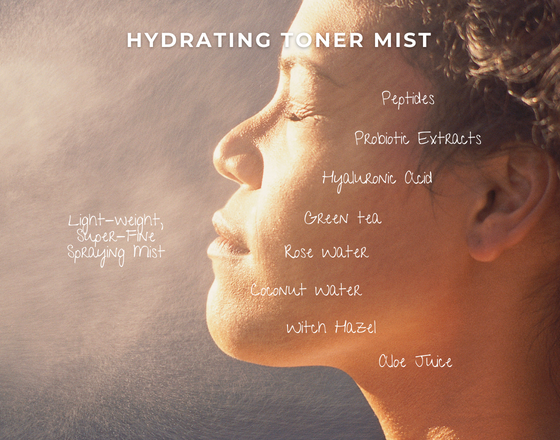 How to use
Mist 6-8 inches from the face and evenly distribute 3-4 mist pumps after cleansing. Repeat as desired throughout the day, or to set your makeup.
For best results, use after cleansing and follow with one of our face serums to further restore balance and hydration.